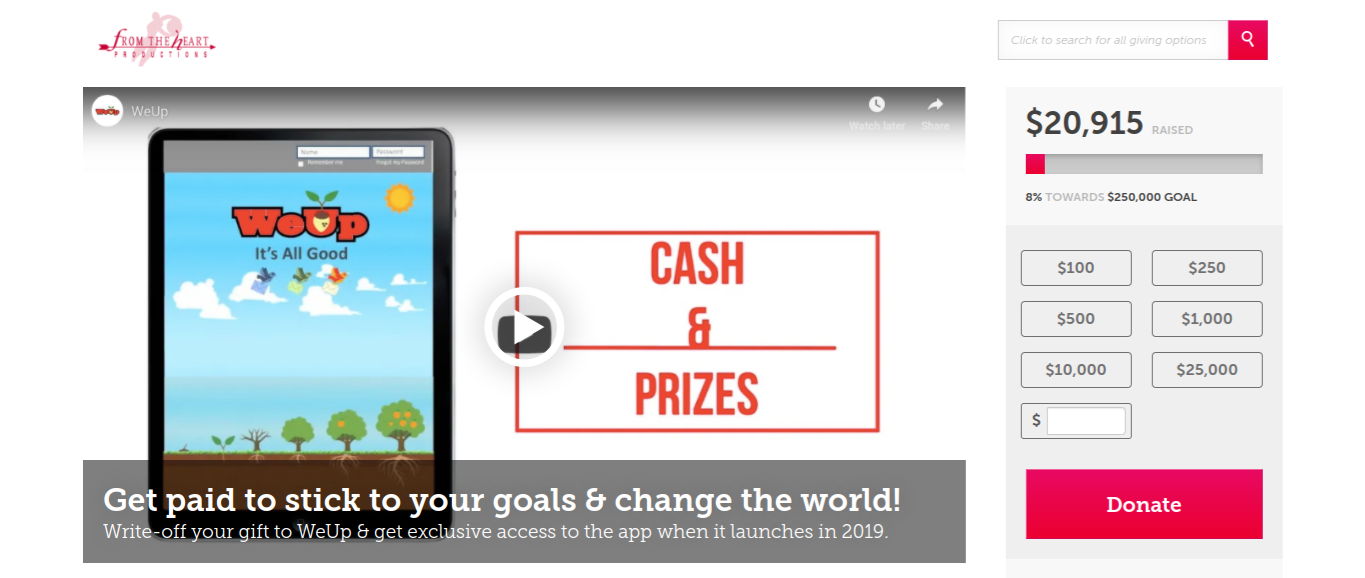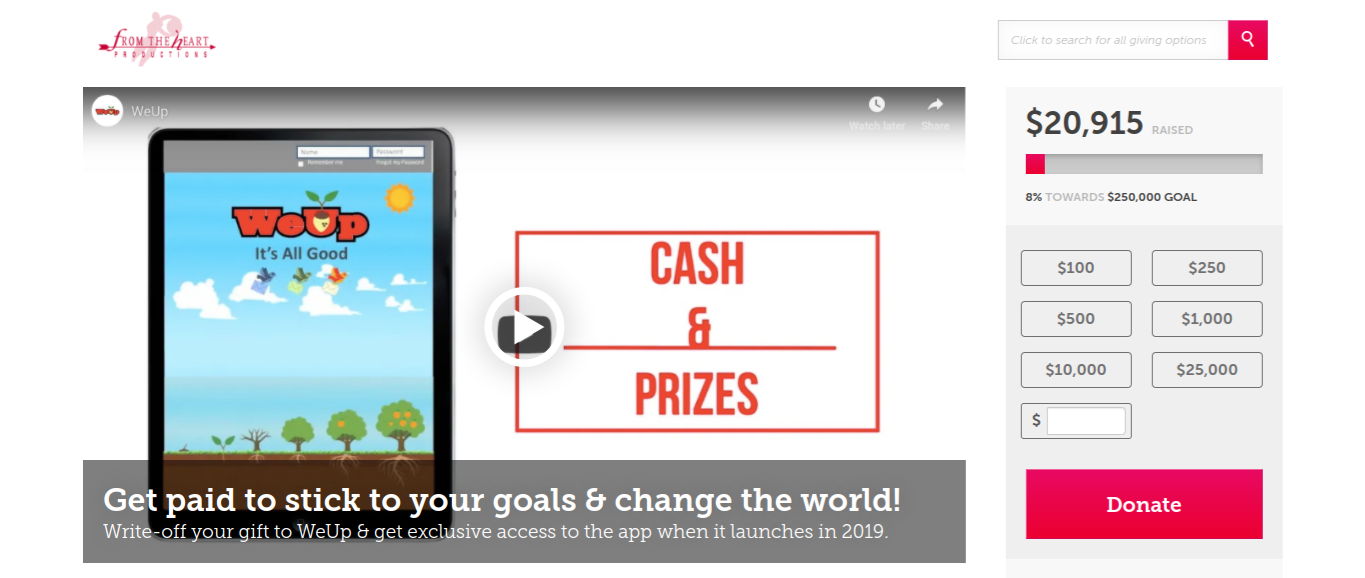 WeUp is a family-owned company co-founded by TEDx speaker and CEO Ramona Wright and visionary founder Voltaire Xodus. Our late great mother Adelaide Smith is the inspiration behind WeUp, a gamified goal achievement platform. As a single parent, she was self-employed and sometimes struggled financially. Despite occasional homelessness, she would always tell us to "see beyond your circumstances by staying focused on your goals."

Maybe you are experiencing challenges sticking to a goal?

No worries.

WeUp is a social gaming platform that pays you to stick to your goals and solve social problems.

Join the WeUp community! Make a tax-deductible gift of $100 or more to WeUp's App Crowdfunding campaign to be among the first 22,000+ pre-registered users around the world to access the app when it launches in 2020.

All contributions to WeUp's crowdfunding campaign are tax-deductible thanks to our non-profit fiscal sponsor From the Heart Productions.

Share, Follow & Like Us on Facebook, Twitter & Instagram @WeUpTheWorld.
Donate via Credit Card or eCheck
WeUp FAQ
Is my donation tax deductible?
Yes, we are a fiscally sponsored project of From The Heart Productions, which is a public 501c3 organization recognized by the IRS. Your donation is tax-deductible to the fullest extent permissible by law.
WeDidIt FAQ
Is my donation and credit card info secure?
Yes, the security and confidentiality of your information is our highest priority. We will not sell, trade or share your personal information with anyone else, nor send donor mailings on behalf of other organizations, and we will only share personal information if you have given us specific permission to do so.
How do I know that my donation was made successfully?
You will receive an emailed receipt immediately after your donation is submitted and your credit card is processed. Your donation will also show up on your bank or card statement within 1-3 business days.
Do I get a receipt?
Yes, a receipt is sent to your email inbox once your donation is processed. Please be sure to keep a copy of your receipt for tax purposes. If you select a recurring donation, you will be sent an individual receipt each period when your donation is processed.
Is my donation private?
We will not share or sell a donor's personal information with anyone else, nor send donor mailings on behalf of other organizations.